Winetours Moldova provides interviews about interesting people, working in hospitality and wine tourism in Moldova. Finds out their story, their thoughts about wine, guests they meet and challenges they face.
***
The first guest of our new project - The Friday VINterview, is Marina Cebotari, tourism manager at the winery Chateau Vartely.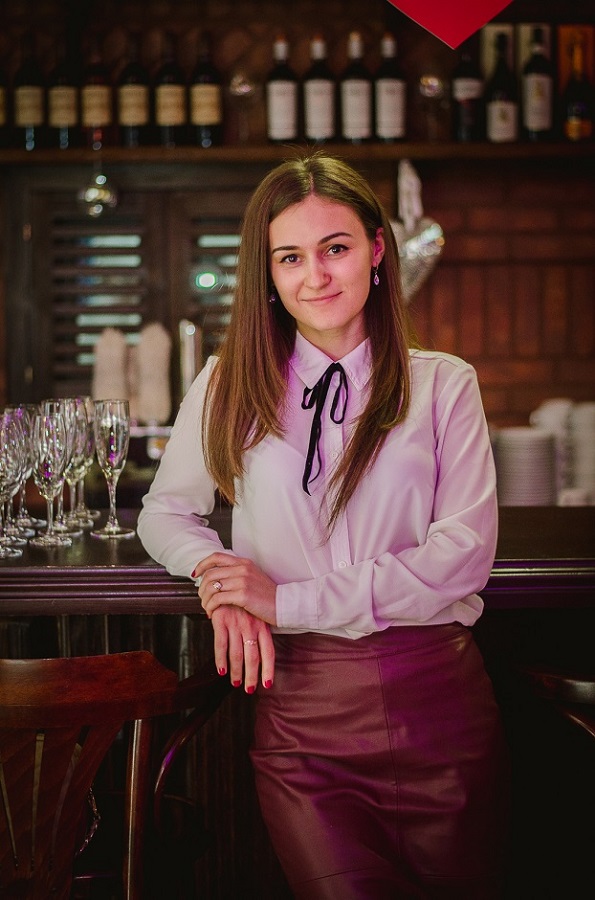 Since when are you working in wine tourism?
3 years.
When and how did you get to work at the winery Chateau Vartely?
I was hired in September 2014. I quit my last job at another winery, and my colleague informed me that Chateau Vartely is looking to hire tourism manager. After several stages of the interview, I got the position.
Please make a brief presentation of the Chateau Vartely Wine. Culture and Leisure Resort?
"Château Vartely" is a modern company that combines the latest technology in grape cultivation and processing with the passion for quality wine production. Its first-class wines have placed "Château Vartely" high in the top of Moldovan winemakers and among the top preferences of consumers in Moldova and abroad. In 2008, "Château Vartely" opens its very own touristic complex, out of deep respect for traditions and an authentic culture of wine consumption. Situated at only 45 kilometers from Chisinau, the complex charms with its distinct architecture and represents a truly picturesque delight. From the very beginning every visitor of our complex will give a chief chosen to the best place to spend the wonderful time having the opportunity to experience in every drop tested a piece of Moldova's Culture.
What are the main 3 attractions that make guests choose Chateau Vartely?
Winery tours that include the trip to our complex and the wine tasting.
The guest houses (3 houses), built according to the North, Central and South traditions of the Moldova, which are available to our guests that decide to spend more time in Orhei region.
Our Restaurant Château Vartely will surprise you with delicious dishes and a wide terrace where you will enjoy a pleasant and quiet atmosphere.
Please describe in only 5 words the guest experience at Chateau Vartely.
Quiet, relaxation, gastronomic satisfaction, development of wine culture
What's the oldest bottle in your cellar?
Merlot 2005.
What's the most awarded wine of Chateau Vartely? Is it still available for tasting?
The wine Rara Neagră & Malbec & Syrah INDIVIDO is the most awarded one and is still available for tasting.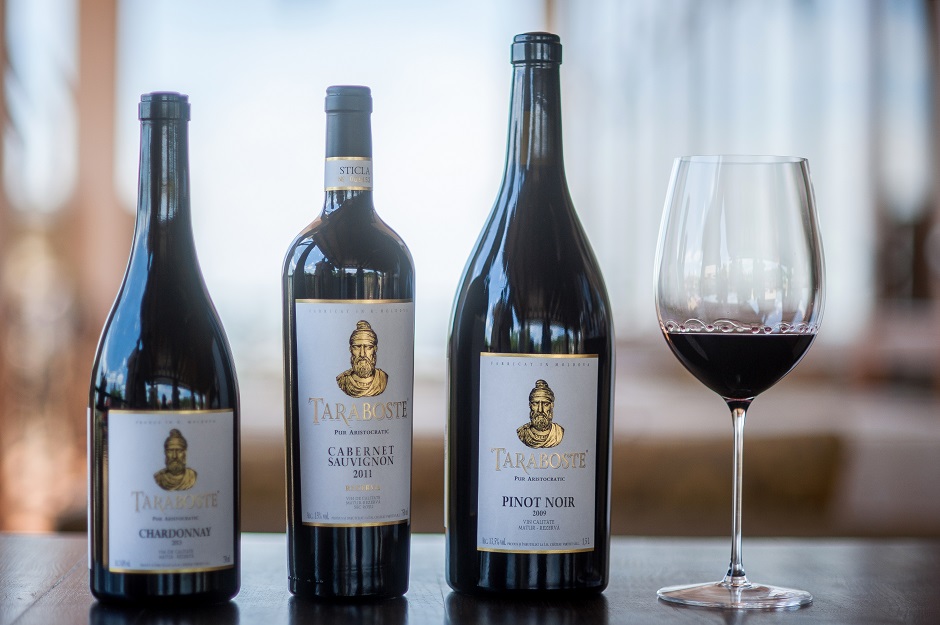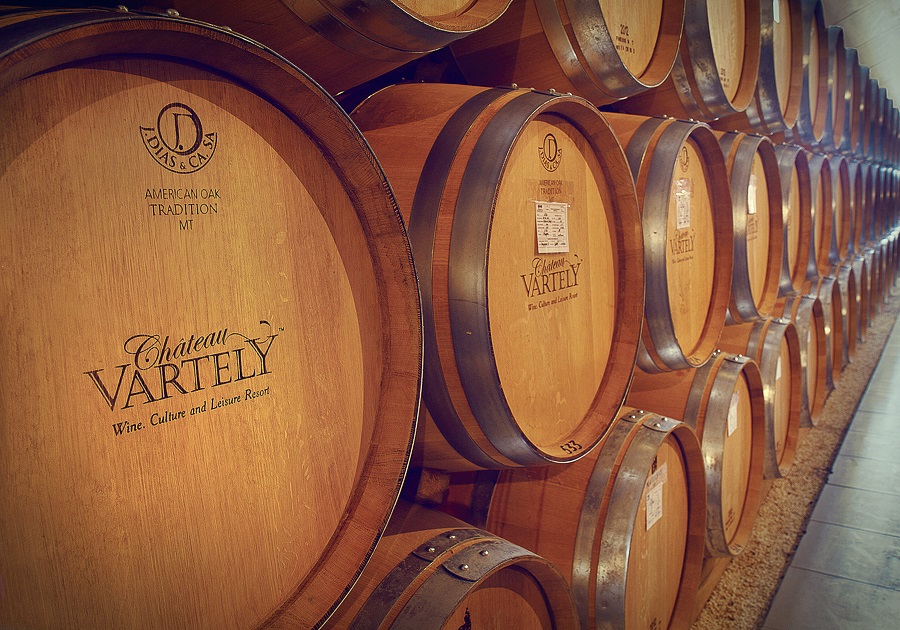 Are there any places at the winery, where only very special guests have access?
We don't make difference between visitors, our guests are valuable and kindly welcomed. But ... , in the tasting room there is a cave with special wines stored to make history. The door of this cave is opened rarely, only when new wines are store to complete the outstanding wine collection.
What remarkable personalities visited Chateau Vartely? And from which most distant and exotic countries you received guests?
Ambassadors, Presidents, renowned people in Art as José Manuel Barroso, Viktor Yushchenko, London Beat. We had visitors from countries like: New Zealand, Australia, USA, Colombia, Brazil, Japan, China.  
What's your biggest challenge as a manager at the company Chateau Vartely?
At Château Vartely, the biggest challenge for me is to make every tourist who visits us to remain impressed by our winery and to become addicted to visit us with love again and again.
Have you had guests with exceptional requests? Or maybe you had a curious situation, which you can share with us?
In tourism or hospitality, we always meet different extraordinary cases. Once, I organized for a group of forreign tourists, a flight on a hot air balloon. It was very impressive, our guests soared over the vineyards, meanwhile enjoying a spectacular sunset. In an unique scenery, our guests have made lots extraordinary photos.
Do you prepare new offers or services for next season or some surprises for your guests in the near future?
At the end of each year, we analyze our results and our guests reviews. As a result, we improve our services and and design new offers for the next period. In a few months we will celebrate the Moldova Wine Day and we will organize a Wine Festival at the winery. Also, our tourism department will come up with new exciting offers for those who are seeking unique experiences in the vineyards, on  picking grapes ore other activities.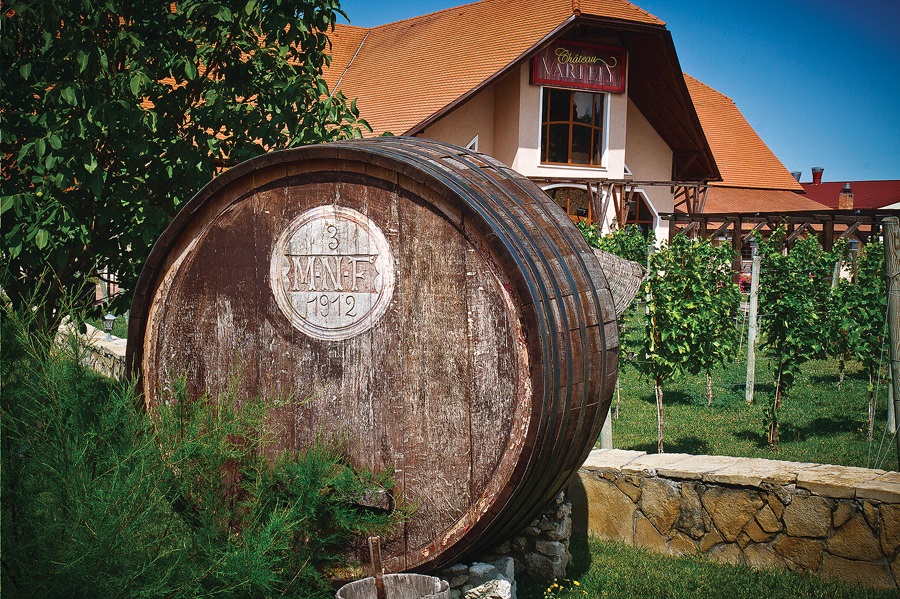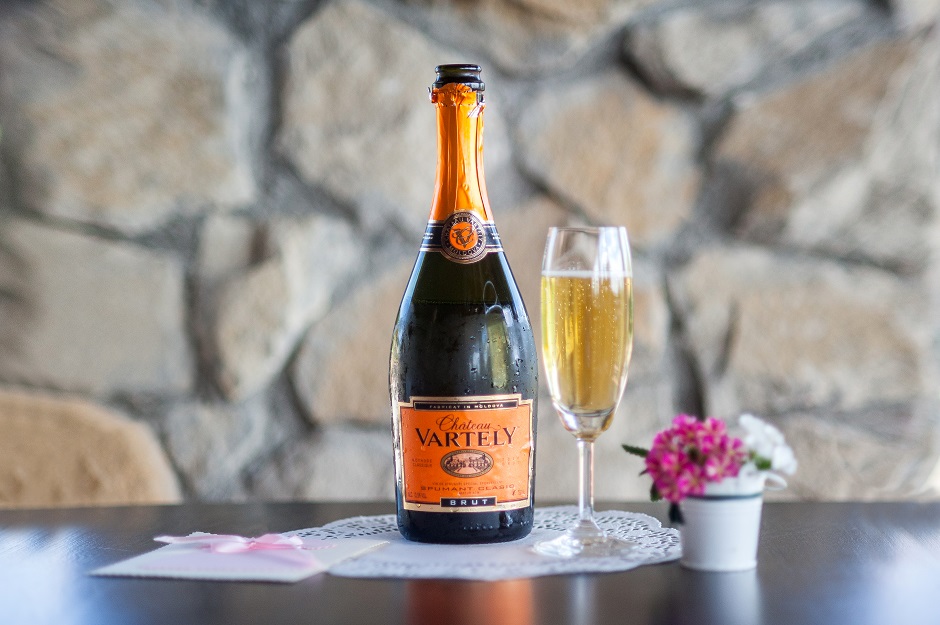 Do you recall, when you tasted wine first and what was it?
Before starting working in wine tourism, the culture of wine consumption was a mystery for me. For the first time I had the opportunity to attend to a professional wine tasting since the end of last year of university. As a culmination of th initiation process I took part in a winery tour in Moldova. Since then I'm in love with the  wine produced from local variety, Rara Neagra.
If you had to pick one red and one white wine, what would you choose?
Already long time, the most preferred wine for me is Rara Neagra. Therefore when the new range of wines Individo was launched, including the red blend Syrah&Malbec&Rara Neagra, I  realized that there is no better harmony, the wine having a flavore of ripe cherries, chocolate, black pepper and dried fruit. As I often preffer fish dishes, the perfect combination for a grilled dorado with sauce of eggplant and peppers, will be a Taraboste Chardonnay, with aromas of melon, nuts and overripe pear.
Do you have a passion for something, a hobby, except the wine tourism, of course? 
Yes, I am impressed by the handmade accessories, as well reading is my passion.
Winetours Moldova thanks you for your time and wish luckto the entire team from Chateau Vartely.