Winetours Moldova provides interviews about interesting people, working in hospitality and wine tourism in Moldova. Finds out their story, their thoughts about wine, guests they meet and challenges they face.
***
Our new guest of the project - The Friday VINterview, is Olga Luchianov, tourism manager at the winery Et Cetera.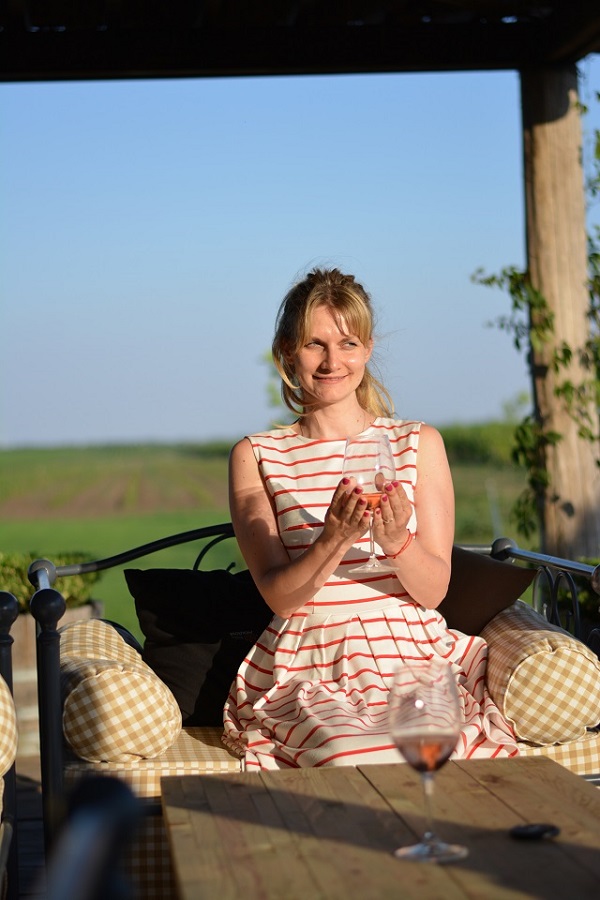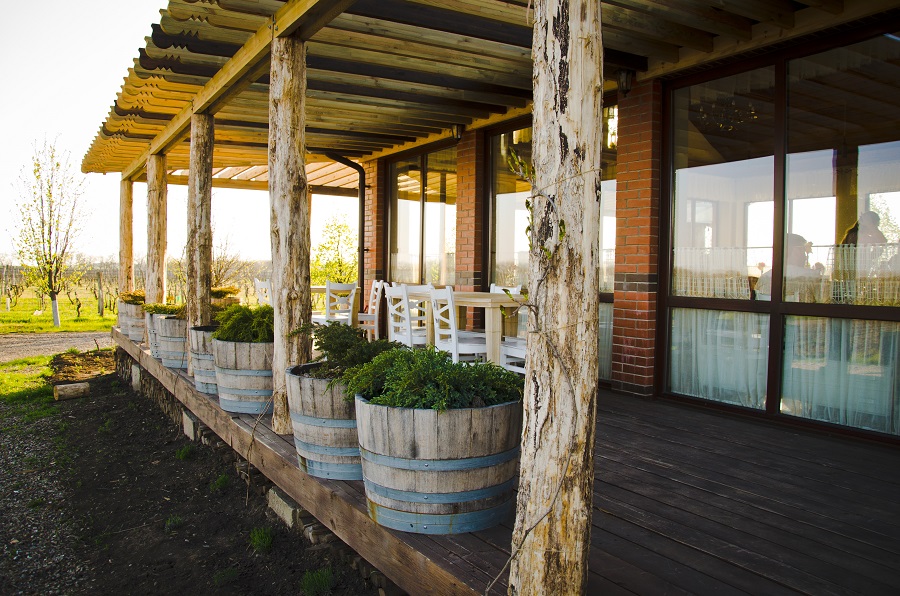 Olga, since when are you working in wine tourism?
I first became acquainted with the wine tourism, when I started working at another winery. Then, for three years I had a great experience working in a travel agency, specializing in domestic tourism, including wine tourism. Today I can surely say that wine tourism is not a job for me, but rather a pleasure and a business for our family.
When and how did you get to work at the winery Et Cetera?
I started to work for Et Cetera part time in 2011. This way I met the brothers Luchianov. And since then me and Alexander are inseparable)))
Please make a brief presentation of the Et Cetera Winery?
A small family owned and run winery in the south-eastern part of Moldova, by the winery there is a restaurant / wine shop and a small guest house. But the most important is that only here you will find a fine selection of beautiful wines and here you will always get a warm welcome and attention from our family.
What are the main 3 attractions that make guests choose Et Cetera?
First, it is certainly the wine, the special atmosphere of the place and the philosophy we promote.
Please describe in only 5 words the guest experience at Et Cetera.
Freedom, pleasure, culinary delight, inspiration, relaxation.
What's the oldest bottle in your cellar?
Merlot 2005.
What's the most awarded wine produced by Et Cetera winery? Is it still available for tasting?
Merlot and Chardonnay, but, unfortunately, these are not available for tasting.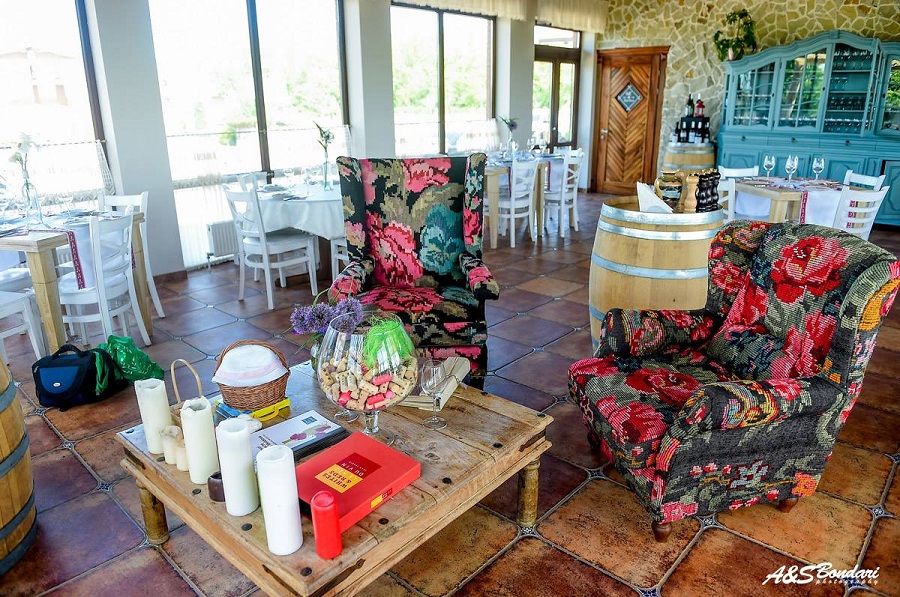 Are there any places at the winery, where only very special guests have access?
For us, every guest is a VIP and the welcoming for all is the same.
What remarkable personalities visited Et Cetera? And from which most distant and exotic countries you received guests?
Many famous and public people visited our winery, a lot of stars please us almost every night and we admire them in the sky)))))) Just kidding!.  
What's your biggest challenge as a manager at the company Et Cetera?
Very often we receive special requests or face interesting situations, but we are trying our best to solve them in the most positive way. We like to work with such guests))) But the most memorable, was certainly the opening of the restaurant on the day of the big event -all deadlines running out, the night before the event we spent working on final details, it seemed that all was lost, BUT we managed everything in time and all our efforts, sleepless nights and worries have not been in vain. We did it on time!!!.
Do you prepare new offers or services for next season or some surprises for your guests in the near future?
Well, probably, that already is not new, that you can reach us by plane - at the moment we are the only ones in Moldova, providing this service. We completed the construction of the guest house, looking forward to have guests)))) At the beginning of this autumn we are preparing harvesting programs, and at the end of autumn we will continue the culinary workshops, guided by Julia Rodniţchi. There are many ideas and interesting projects, we invite you to follow us on our website and Facebook page where we post all the news and offers.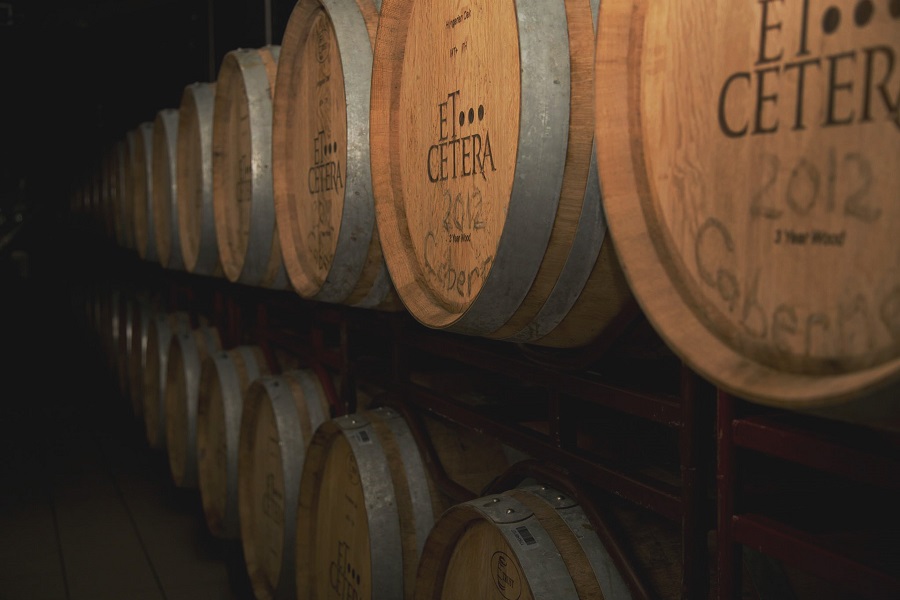 Do you recall, when you tasted wine first and what was it?
I can't remember well, it probably happened in my youth, at home with my parents during a festive dinner, and most likely it was diluted with mineral water))) Not the best experience )))
If you had to pick one red and one white wine, what would you choose?
Today I would choose Affinity Et Cetera and Serendepity Et Cetera.
Do you have a passion for something, a hobby, except the wine tourism, of course? 
Today, besides the winery, my children are my greatest concern: their peace, regime and the most important their passions, which eventually become mine.
Winetours Moldova thanks you for your time and wish luck to the big Luchianov family and to the entire team from Et Cetera Winery.