1. The history of Wine of Moldova starts in 3000 BC, while the first vines were recorded here 7000 years BC.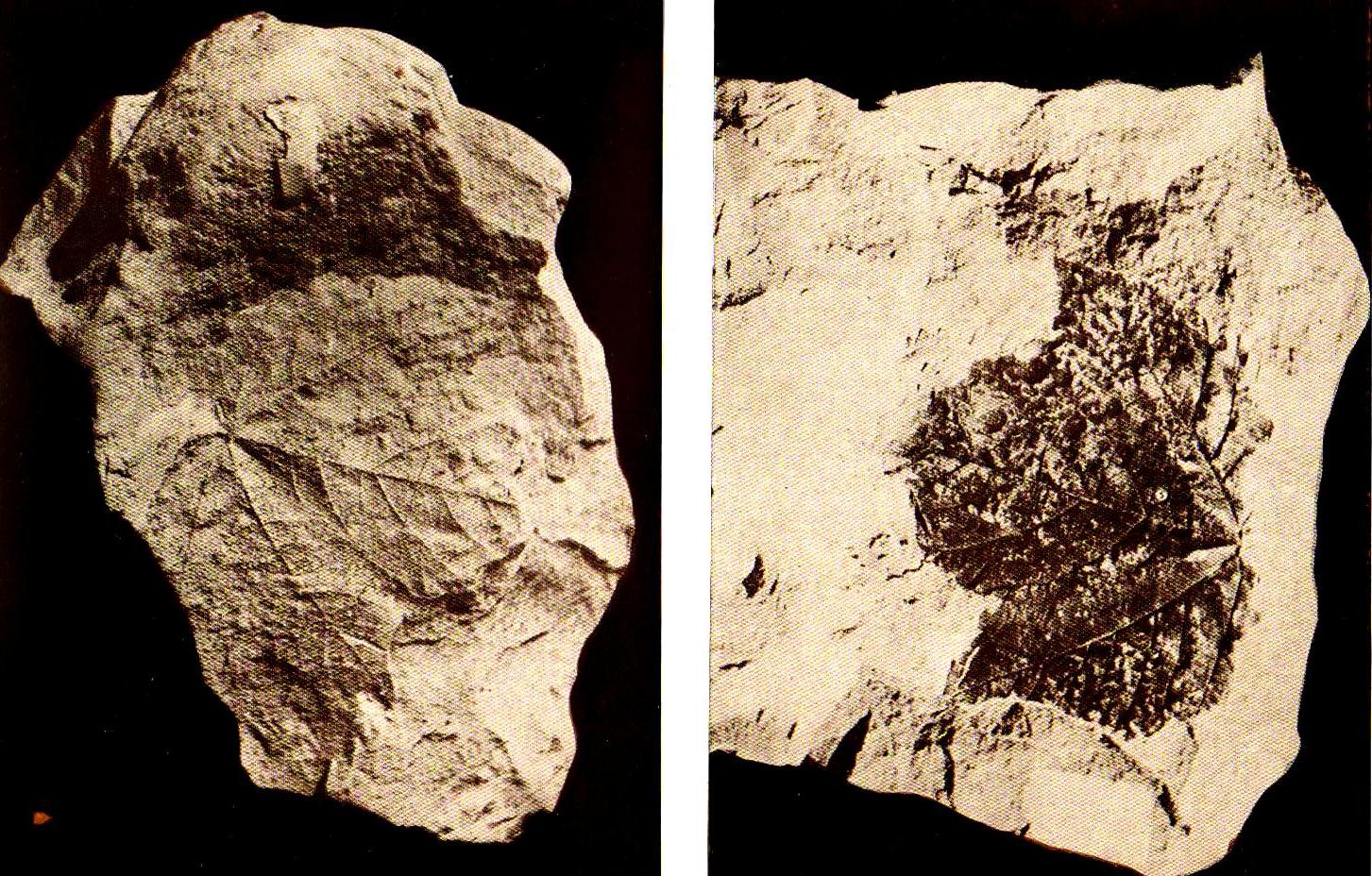 PC: intechopen.com
2. Moldova hosts two world's largest wine cellars and wine collections. Cricova is the largest wine cellar in Europe, while Mileștii Mici is the largest wine collection in the world counting more 1.5 mln wine bottles, included in the Guinness World Records.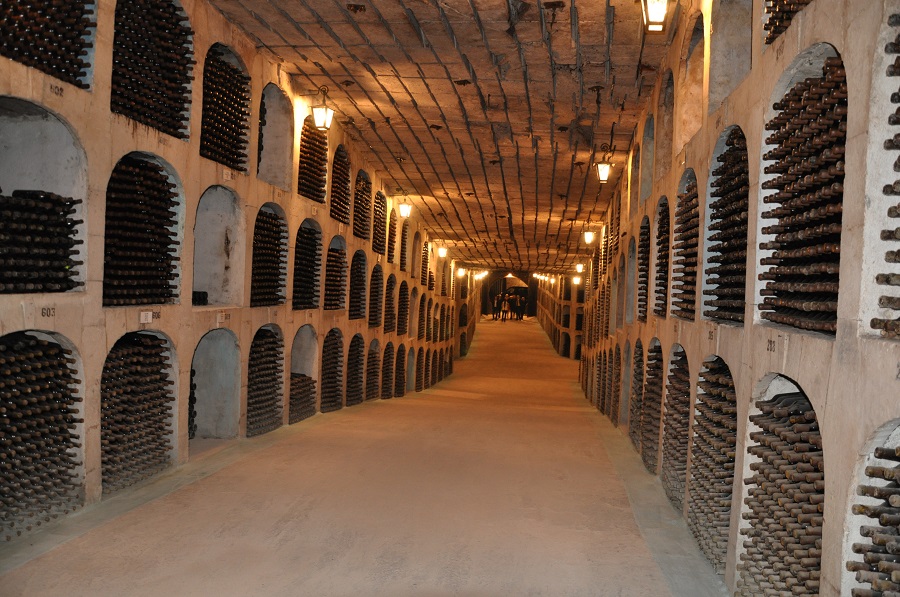 3. 2% world vineyard are located in Moldova, Moldova being one of the top 20 wine producing countries in the world and the world's 13th largest wine exporter.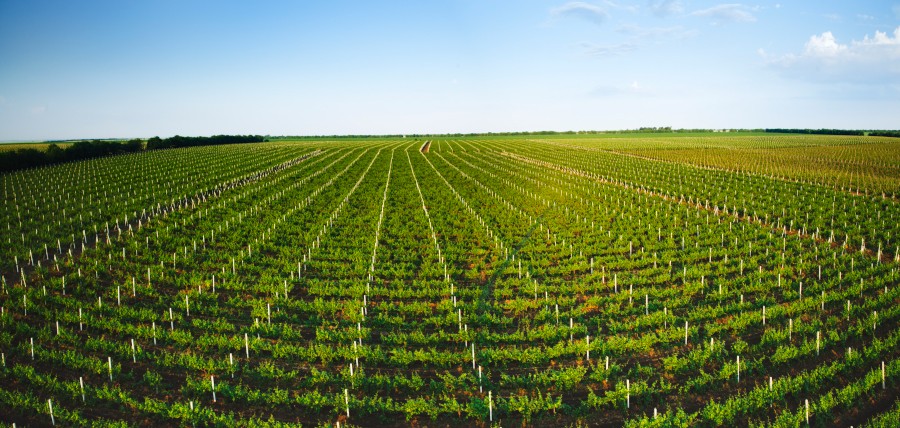 PC: chumash.us
4. Almost a quarter of the population is involved in the process of making wine and viticulture.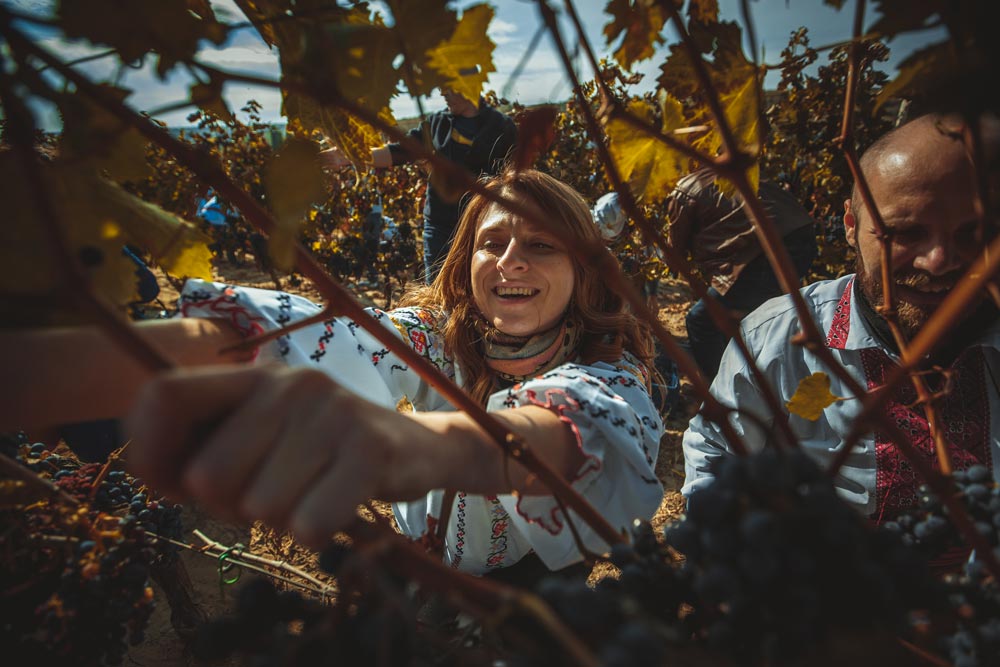 PC: Purcari Winery
5. The world's only bottle of the wine Easter Jerusalem, vintage 1902, is kept in the wine collection from Cricova.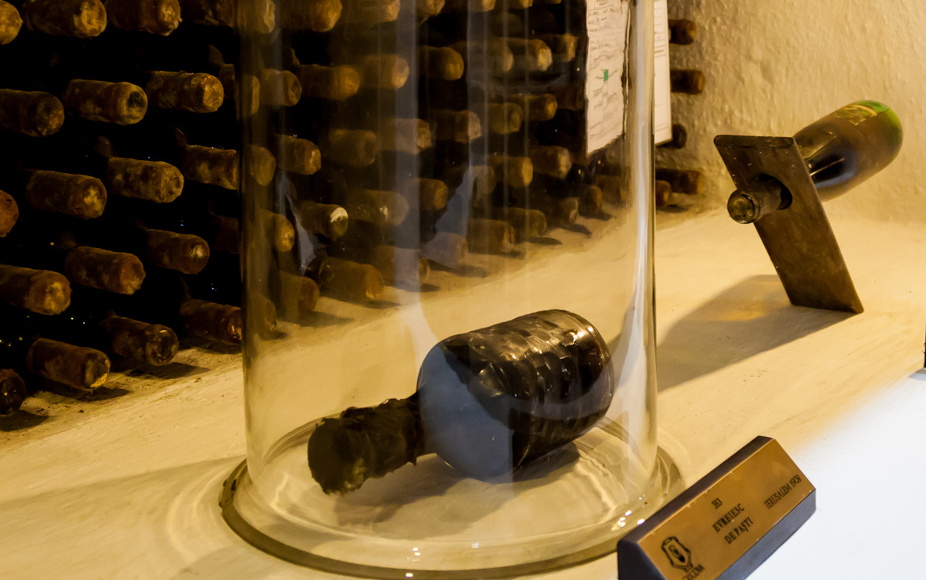 6. The oldest winery in Moldova is Chateau Purcari, founded in 1827.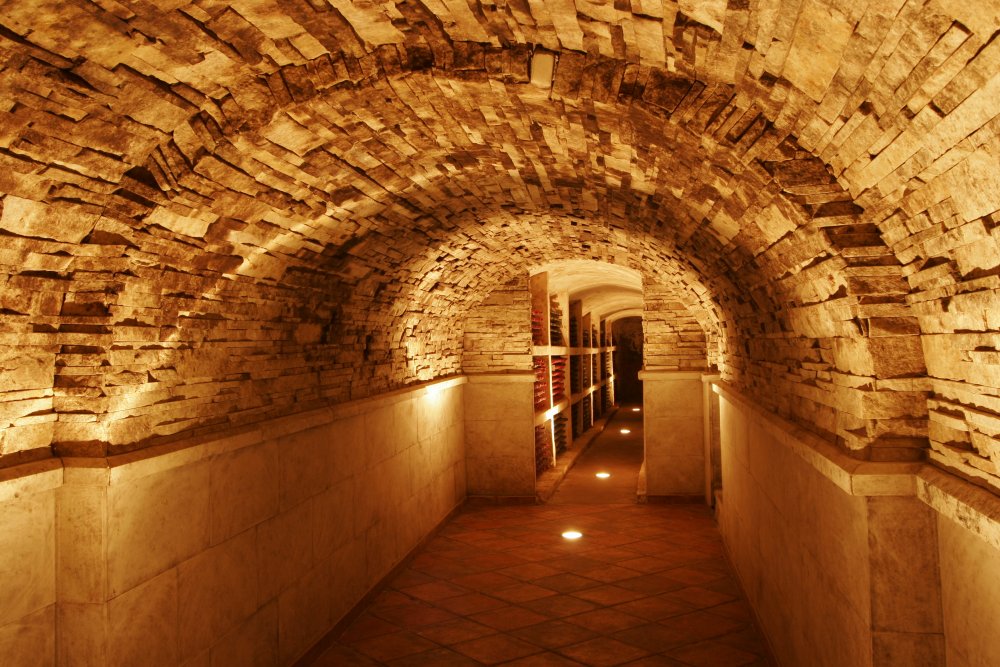 PC: Purcari Winery
7. Castel Mimi is the first wine castle in Moldova, it was founded in 1893 and it is included the top 15 architectural masterpieces in the world of wine.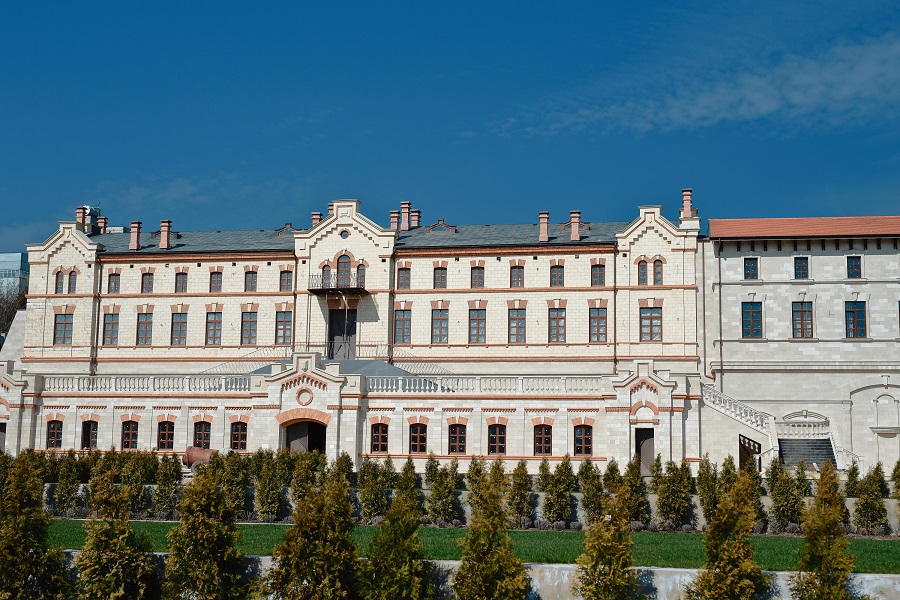 PC: Castel Mimi Winery
8. In 1878, at the Paris World Exhibition, the wine Negru de Purcari won its first gold medal, being the first Moldovan wine ever awarded at an international exhibition.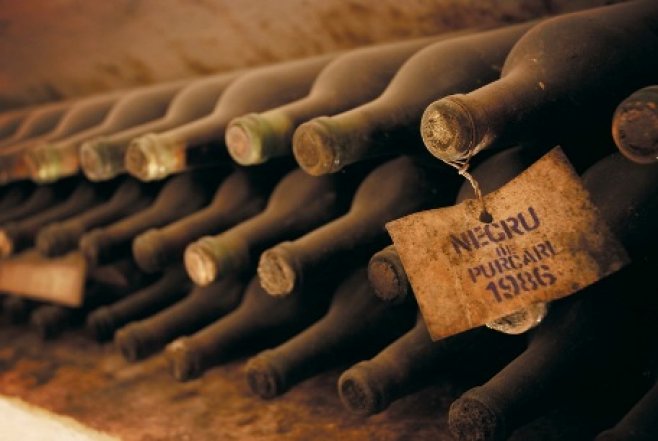 PC: Purcari Winery
9. In Moldova you'll find the world's largest building in the shape of a bottle (28m), called Strong Drinks Museum.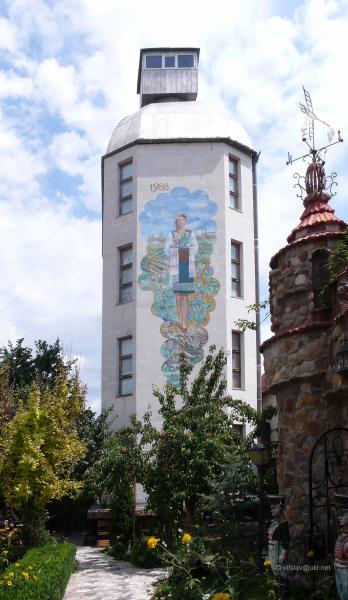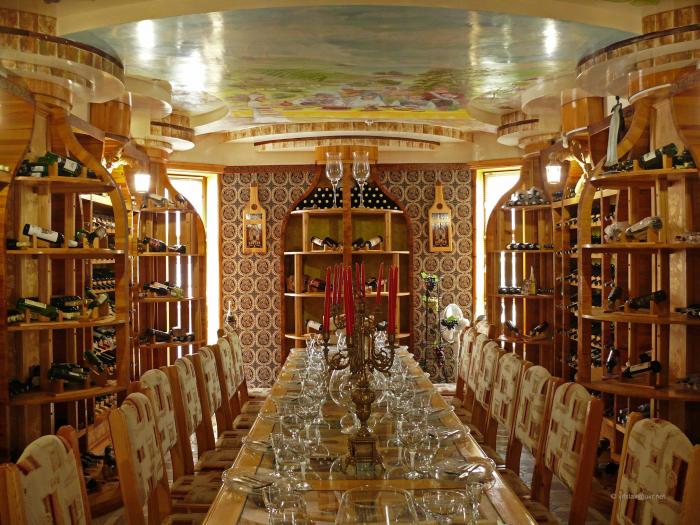 PC: wikimapia.org
10. Moldova is the only country having a whole day dedicated to wine, the National Wine Day is a country-wide celebration of wine culture. A commemorative coin was issued in 2003, dedicated to National Wine Day, with face value of 10 lei.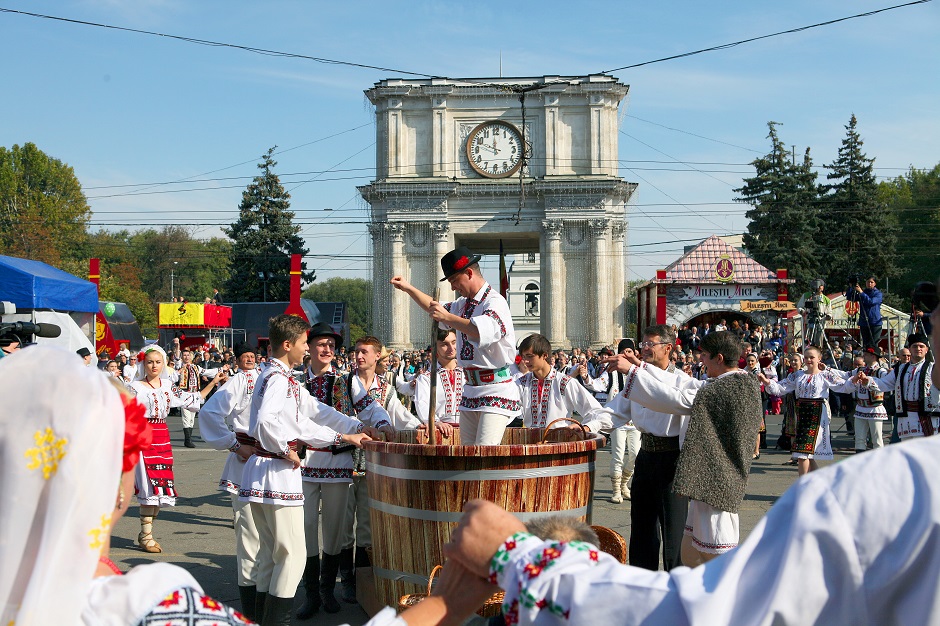 PC: wineofmoldova.com
11. There are 4 wine regions in Moldova: Codru, Ștefan-Vodă, Valul lui Traian, Bălți.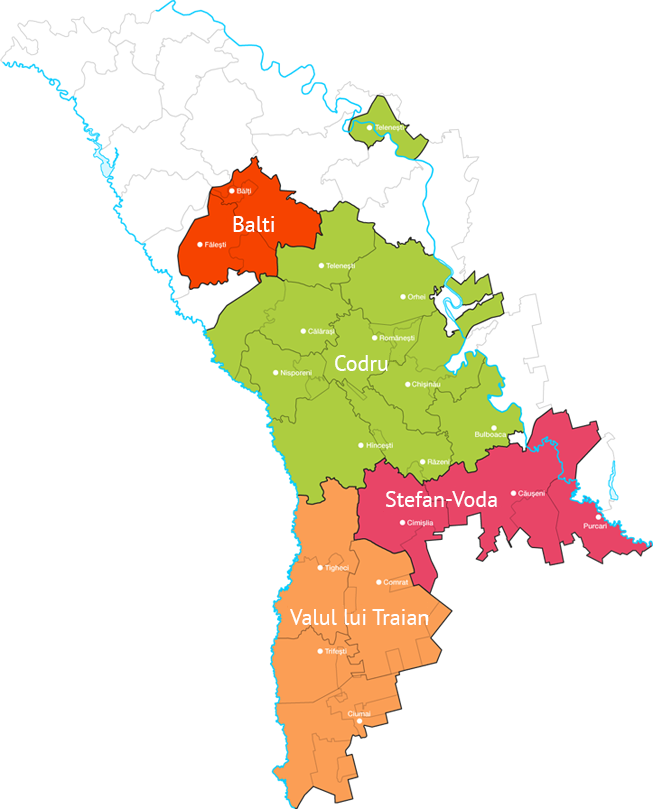 PC: wineofmoldova.com
12. The authenticity and uniqueness of Moldovan wines is represented by the indigenous grape varieties, which account for 10% of the vineyards, most popular are: Feteasca Albă, Feteasca Regală, Viorica, Feteasca Neagră, Rara Neagră.

PC: wineofmoldova.com
Bonus: In 1998, a bottle of cognac produced by KVINT was brought aboard of the spaceship MIR-26, being the first and still the only bottle of cognac (divin) to reach space.
Learn more by attending one of our wine tours.  Find & book a memorable wine tour, a collection of award-winning wineries, a wide choice of travel packages, offering a fine range of wine & culinary experiences in Moldova.
Contacts: +37379555633 | info@winetours.md