Are you passionate about wine and sport? We highly recommend you a unique wine race in Moldova Cricova Wine Run 2017.  Wine Run is a unique race in Europe, at a depth of 100 meters in the wine cellars of Cricova from Republic of Moldova, on distance of 10 km.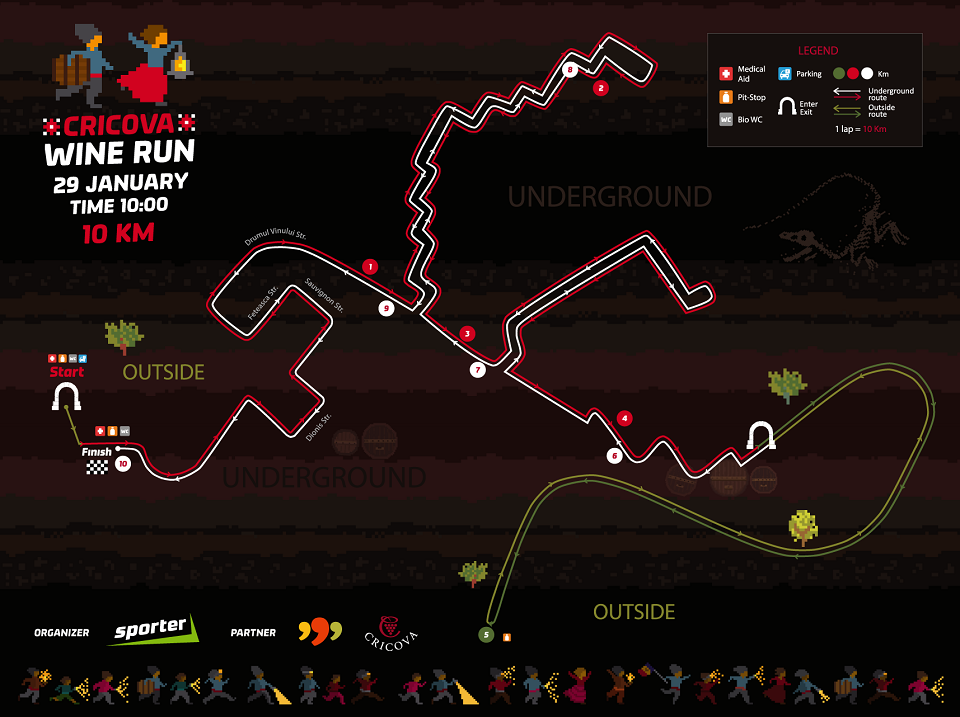 The competition is held to promote running, healthy lifestyle, as well as revealing the strongest sportsmen among professionals and amateurs. It will take place on Sunday, January 29, 2017.
All amateur and professional sportsmen, willing to participate in the race, are welcome with prior registration online. Find more about the types of participation packages and fees on  www.winerun.md
The winners and awardees in each age group shall be determined by the time of arrival at the finish line. The top three finishers are awarded (male and female). Competition winners and prize-awardees in the race Wine Run are awarded with medals and certificates, as well as prizes from sponsors. All the finishers, who will conquer the 10 kilometers extreme route of Cricova's wine underground will be rewarded the medal of the unique race "Cricova Wine Run" 2017.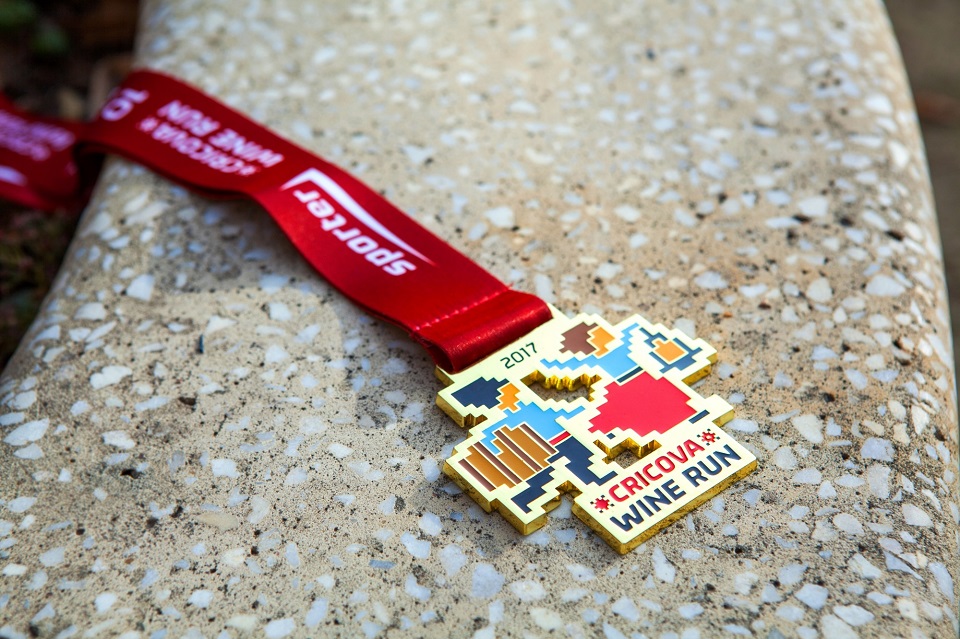 Winetours Moldova is honored to be the official travel partner of this event, by offering a leisure program and special accommodation rates for the participants of the race.
On Saturday, January 28, 2017 we offer to all foreign guests a free walking city tour of Chisinau. The tour will be held in English and shall start at 3.00 PM at the brand store Cricova (Sciusev str., 96).
As well for Saturday, January 28, 2017 the agency Winetours Moldova has prepared a special touristic program, including wine tasting activities and rural experiences. The tour will be held in English and shall start at 09.30 AM at the brand store Cricova (Sciusev str., 96). Mandatory prior registration on info@winetours.md. Detailed program and offer here. 
In addition, the 4* hotel "Thomas Albert", in partnership with Winetours Moldova, offers to the participants of Cricova Wine Run the possibility to book a room at special low rates, for the period from the 27th till the 31 of January, 2017. In order to get the discount, you need to use the promo code – WINERUN.MD when reserving via the hotel web site. The procedure of booking with the promo code can be viewed here.
Feel free join one of our tours or contact us if you need any travel assistance in Moldova.
Ready, Steady, Go! Run for wine, run for life, run for pleasure!