"DeVin & DeGust" is the first event that celebrates the Wine of Moldova paired with traditional dishes and culture, specific to each region with Protected Geographical Indication (PGI) in our country. On 26 August 2017, at the Ethno-Cultural Complex VATRA (Chisinau-Ungheni, km 32), you are invited to participate at a feast of local taste, aromas and traditions.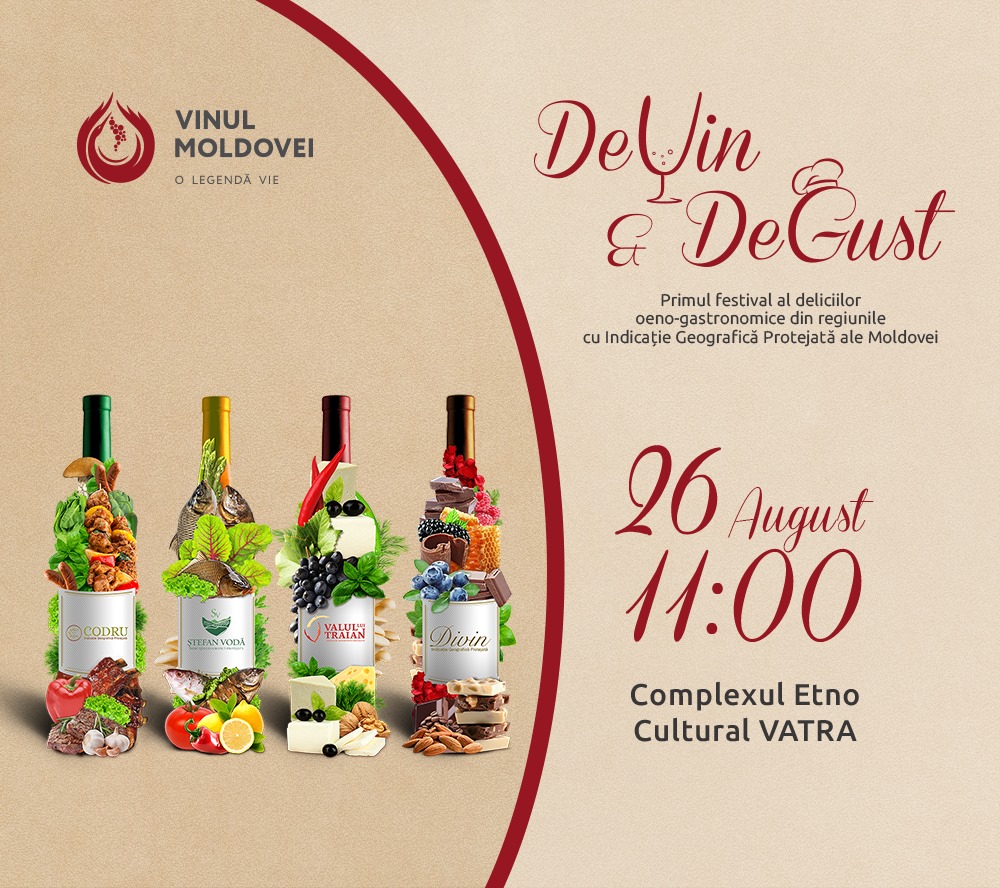 For one-day visitors will be able to feel the values ​​that characterize the four PGI regions, each having a leitmotif. In each area will be held wine and food tastings and cooking masterclasses:
* Region Codru – Wine and Meat   * Region Ștefan Vodă – Wine and Fish   * Region Valul lui Traian – Wine and Cheese   * Region Divin  – Cocktails based on divine and chocolate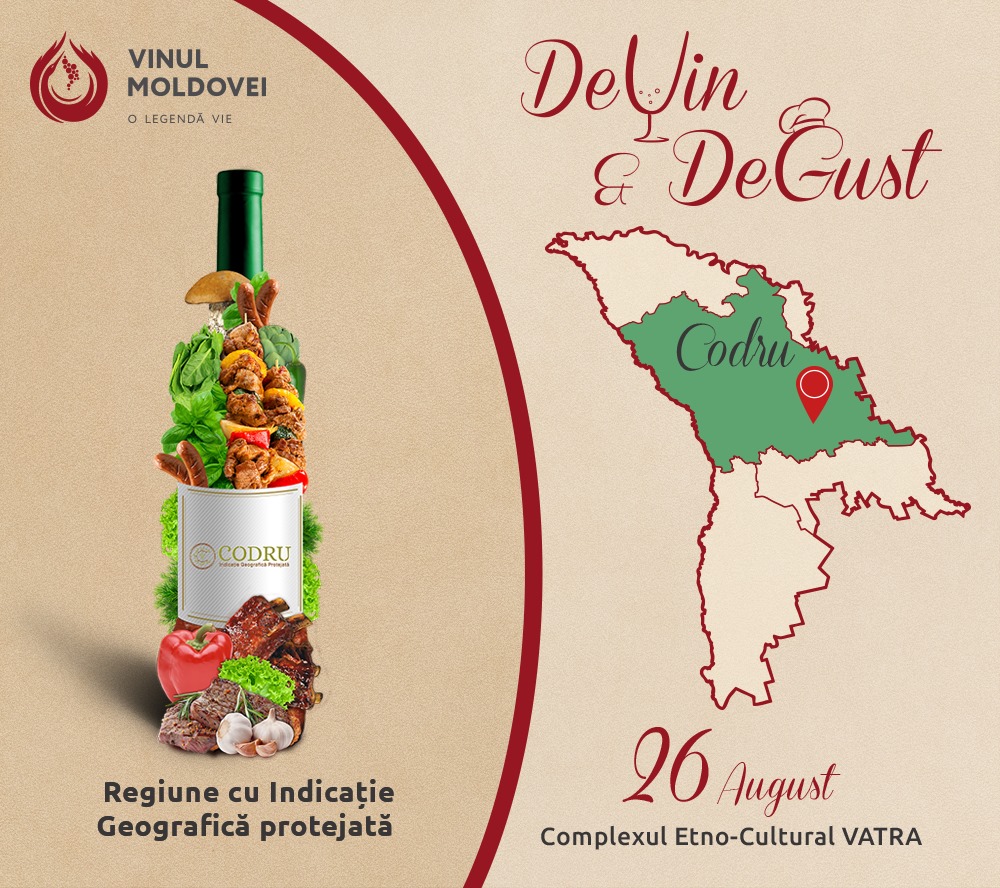 At the same time in a specially designed area will take settled a Theater of Gastronomy with specific themes for each region, with the participation of best chefs and sommeliers from Moldova. The gastronomic theater will culminate with a Master Chef Contest.
The map of the event will indicate the following key sones:
The wine and food zone- 4 PGI regions
The gastronomical studio zone
Besides the fact that, guests will taste the best wines and gourmet food, they will also enjoy a great artistic program. On the stage of the festival will perform numerous professional and amateur ensembles from the four key-regions, as well as renowned artists from the country.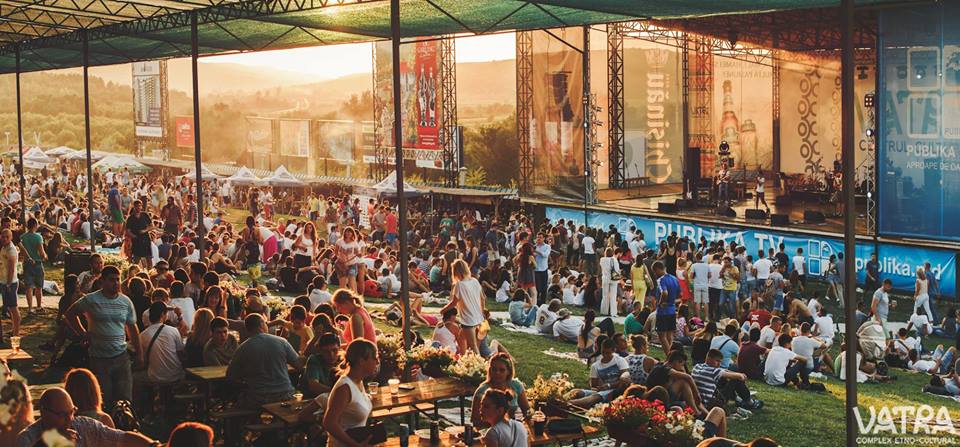 The purpose of the event is to educate the public about the qualitative consumption of wine and its pairing with the gastronomy from the four wine regions. The festival is completing other successful local projects, such as - Moldova Wine Day, Wine Vernissage, Wine Friendly, etc.
Entrance to the event will cost 30 MDL and includes a glass for wine tasting. The organizers will also provide free transportation on the following route: D. Cantemir Square, 1 (Green Hills Market Park) - Vatra, with the following schedule:
TOUR: 12.00, 14.00, 16.00, 18.00
RETOUR: 19.00, 20.00
For more details visit the Facebook page of the event:  https://www.facebook.com/events/484854128540134/.