This fall, a big celebration will take place at Cricova Winery, a next edition of the "Must Fest".  This year the ceremony has a double feast: the golden age of the grapes harvest in Moldova and the 65th anniversary of Winery Cricova. The grandiose concert will be held in the vineyards of "Cricova", in the heart of the country.
The guests will delight themselves with wine, delicious food and will participate at many interesting activities:
- participation at the first wine harvest tasting 2017;
- access at the artisan and crafts fair and creative workshops;
- visit of the open-air museum of Cricova;
- participation at professional wine tasting classes, moderated by notorious specialists from Cricova ;
- visit of the exhibition of wine making equipment and tools;
- participation in grape stomping and crashing activities;
- participation at various contests with juicy awards;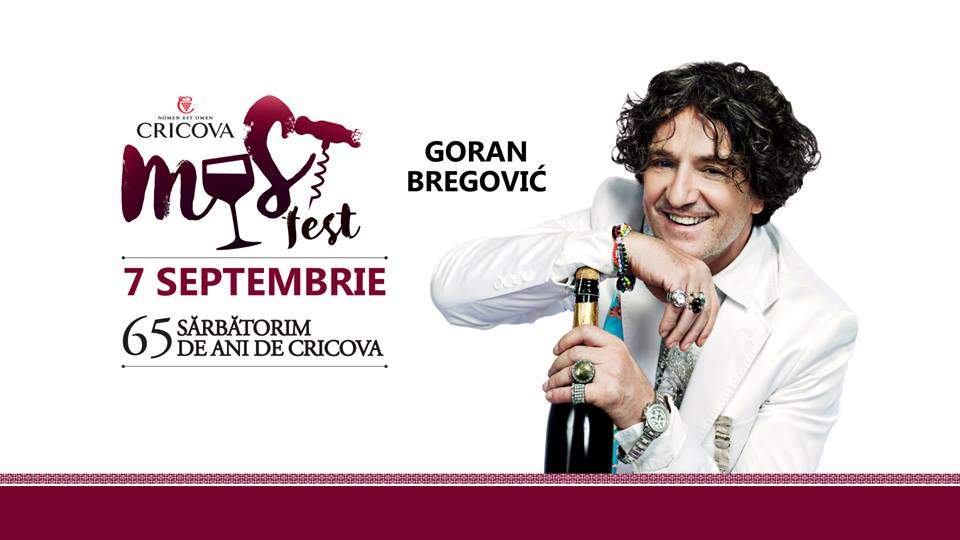 The price of a ticket is 350 lei available on the links below:
https://iticket.md/event/mustfest-2017/ or https://mticket.md/ro/must-fest-181.html.
More details from the festival on the Facebook page : https://www.facebook.com/events/1917918121814625/?fref=ts.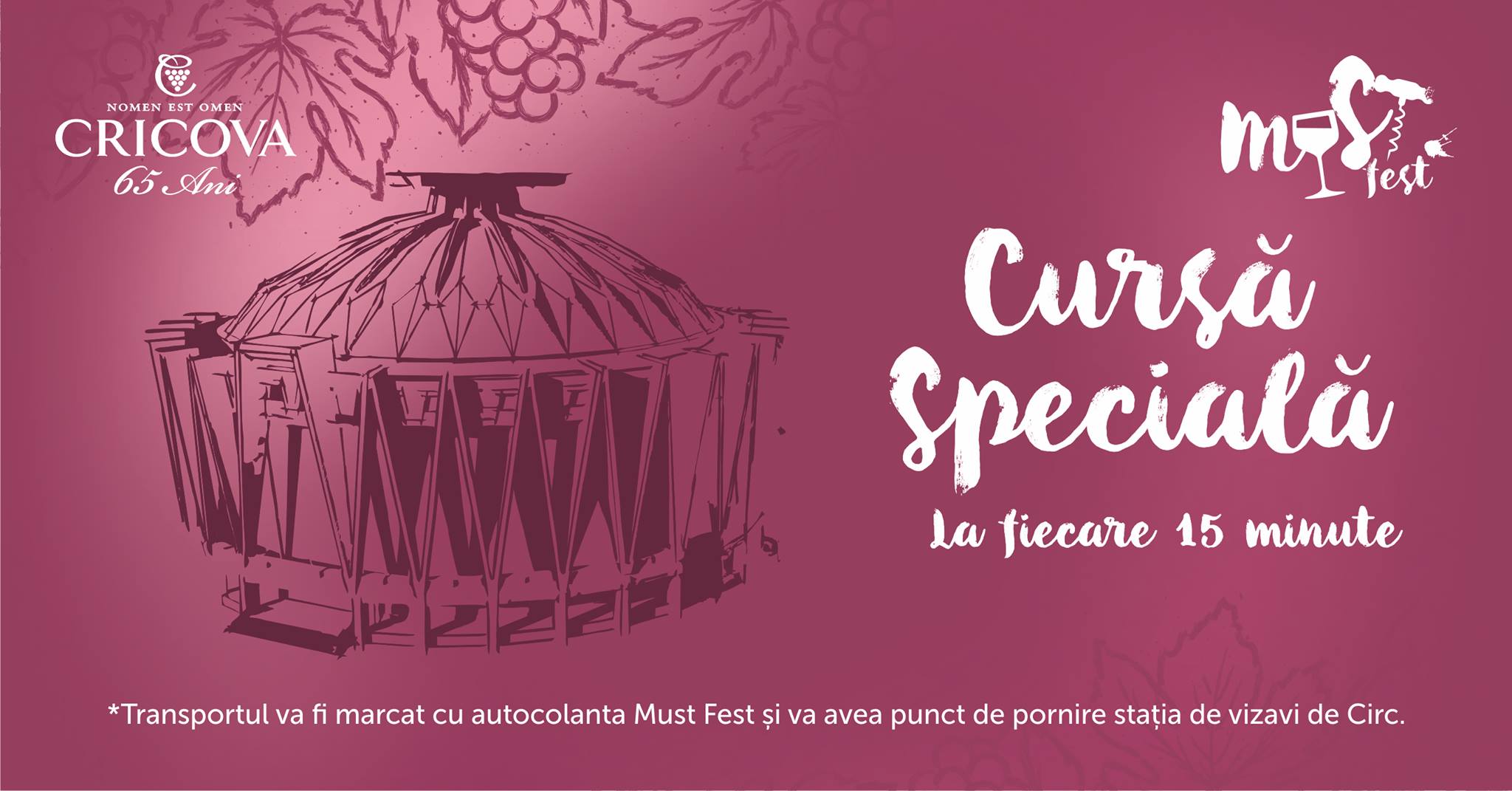 Special shuttles will be organised every 15 minutes starting with 15h00 untill 22h00, at the Circus station. The price of a trip is 5 lei. For more details check the link: http://bit.ly/MustFest_transport.